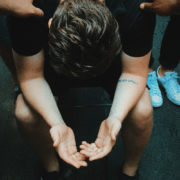 Forms for trips
NCYC
Parish youth groups
Scouting
YCET
Guide on building youth groups
Calendar for all youth group meetings/events
Certification Program of courses and workshops for: Teachers, Adult Faith Formation, Parish Catechists and Diaconate Aspirants
2019-2020
Course schedule for Certification, Maintenance,
Adult Faith Formation, and Diaconate Aspirants
THE MARRIAGE JOURNEY – the Diocese of Covington invites all couples to attend a marriage enrichment experience on Saturday, September 21, 2019, St. Barbara Church, Erlanger, 8:00 a.m.-3:00 p.m.  The cost is $25 per couple, which includes a light breakfast, lunch and refreshments. For more information email:  [email protected]
To register online click on this link:
Click here to download a registration form to complete and return to our office.
The Department of Catechesis and Faith Formation is sponsoring workshops on books of the Bible, presented by Father Timothy P. Schehr.
Father Schehr is a Biblical Professor at the Athenaeum of Ohio (Mt. St. Mary Seminary) of the West. He has a B.A., M. Div.,  and an M.A. from the Athenaeum of Ohio. He also has a Ph.D. from Hebrew Union College.
This course study will provide adult learners in the diocese with a more in-depth understanding of specific books of the Bible. This is a wonderful opportunity to learn, know and understand more about the Catholic  Bible.
Sessions are  Tuesday evenings at 7:00 p.m. Each workshop will take three days and will cover one book of the Bible. The cost to participate in each book of the Bible workshop is $35.00. Click here to register online, or contact  Marian West at, 859-392-1500 x1533, [email protected]
Click here to add your own text
Click here to add your own text